Sensodyne is the #1 dentist recommended brand
for sensitive teeth
Better Cleaning.*Less Pressure.
2.5x better pressure control**
100% Plastic-free Packaging
DuoFlex neck
Soft Bristles
Sensodyne Sensitive Care Toothbrush has been specially designed for people with sensitive teeth. With 2.5x better pressure control,** this toothbrush cleans better* with less pressure. It also has a DuoFlex neck which helps provide gentle and effective cleaning in hard to clean areas. For a brush specially designed for enamel protection, click here.
*In laboratory tests compared to a standard flat trim toothbrush
**vs standard neck in laboratory testing
Directions
It is recommended that toothbrushes are replaced every 3 months.
For optimum treatment of tooth sensitivity, we recommend twice daily use of a Sensodyne toothpaste.
Warnings
Children under 6 should be supervised during brushing.
Do not allow bristles or toothbrush to be chewed.
Excessive bending may break the neck of the toothbrush.
Better Cleaning.* Less Pressure.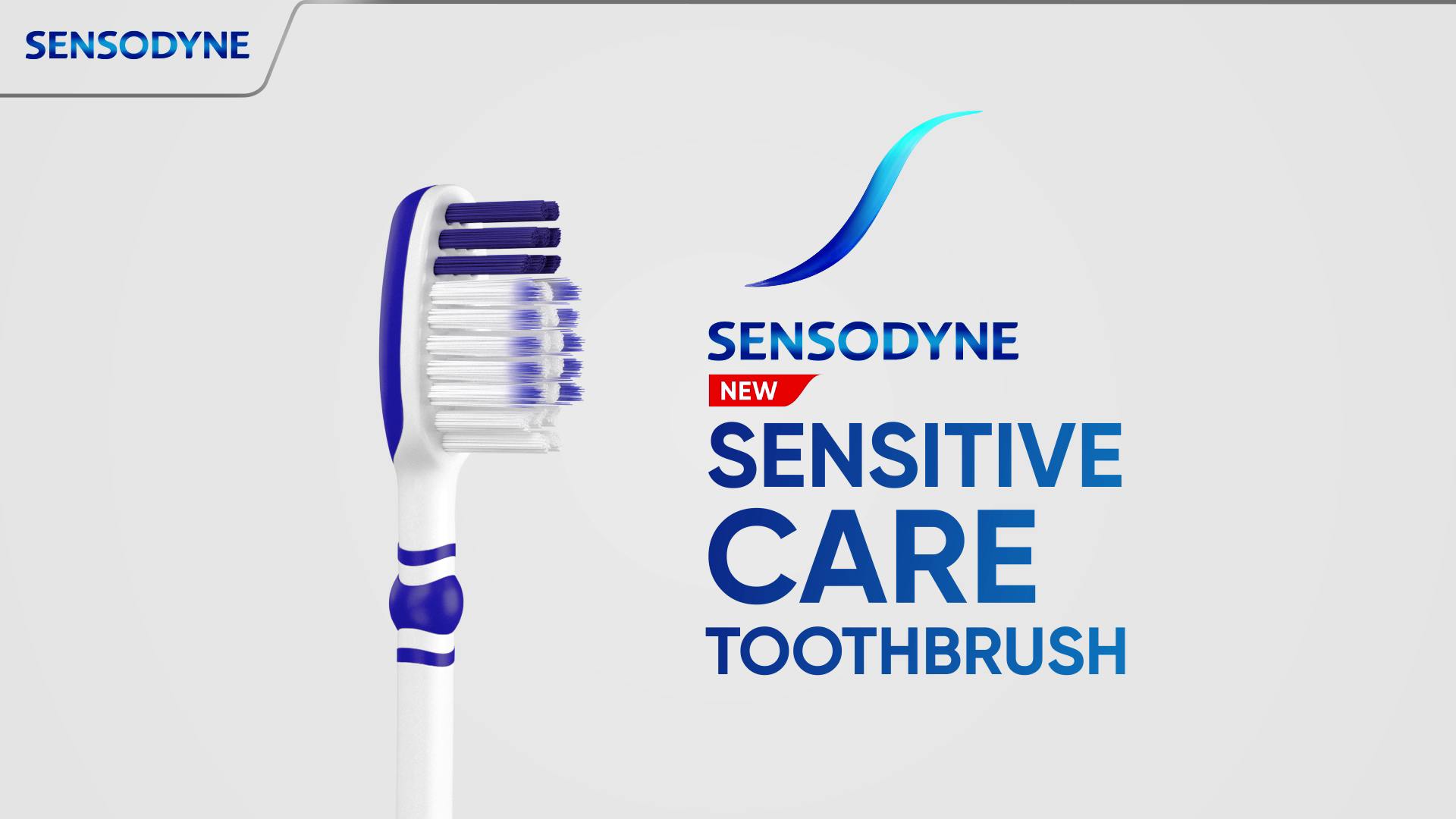 See how the new Sensodyne Sensitive Care Toothbrush provides 2.5x better pressure control** with it's DuoFlex neck technology.
"After 3 days of using this toothpaste, there was a notable difference in my sensitivity to sugar, cold drinks, and my morning coffee. Definitely going to buy again."
–Kgee314, Pensacola, FL