I Lived With Tooth Sensitivity for Years - Here's Why I Decided to Finally Do Something About It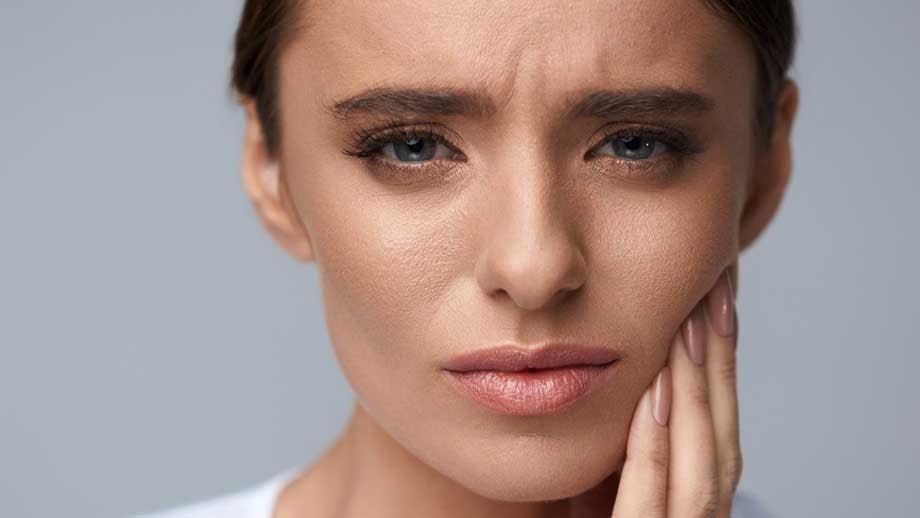 How can you tell if your tooth pain is in fact tooth sensitivity? It's not an uncommon thing — in fact, according to a market research study, 40 percent of people in the US say they have suffered from or experienced some sort of tooth sensitivity.
Take a few moments to read through this interview with a woman who's lived with tooth sensitivity ever since she can remember, and see if her story feels familiar. If it does, know that Sensodyne has your back with it comes to sensitivity relief!
What Living With Tooth Sensitivity Is Really Like
Like a lot of us, Marla, 40, California-based, has lived through a good amount of dental work in her life but always felt like it was more painful for her than for other people.
"I had braces in junior high, and that really hurt. The orthodontist always told me I had a harder time than any of his other patients." Marla recalls. "As I got older, I had a few root canals, a lot of crowns over replaced silver fillings, etc. But I would say tooth sensitivity has been an everyday thought for about 10 years."
She would have to cope with discomfort whenever she ate certain foods — "ice cream, shakes, or very hot foods, like hot chocolate or coffee" were the worst offenders — and did her best to stay away from ice or hard candy.
When it comes to explaining the sensation of tooth sensitivity, Marla says, "I can feel it in the root and at the gum, and I swear I feel it inside my teeth!"
A Solution For Sensitive Teeth That Actually Works
According to Marla, about 10 years ago, her dentist introduced her to Sensodyne, and she hasn't used anything else since. She remembers "purchasing it, having it help, and purchasing it religiously" up to today.
Marla says Sensodyne has made "a big difference" in her tooth sensitivity and urges others who may be dealing with similar issues to "try it immediately."
"I am the biggest baby on the planet — I'd rather give birth than go to the dentist." Marla says. "If Sensodyne works for me, it will work for anyone!"
If you're dealing with the kind of intense tooth sensitivity that Marla deals with, or just a slight twinge of pain every time you eat something super hot or cold, Sensodyne Rapid Relief provides clinically proven relief in three days*. Protect your mouth from cavities, keep your teeth healthy and bright, and enjoy your favorite foods again — all with Sensodyne Rapid Relief toothpaste.
*With twice daily brushing