7 Soup Recipes to Help Get You Into a Fall Mood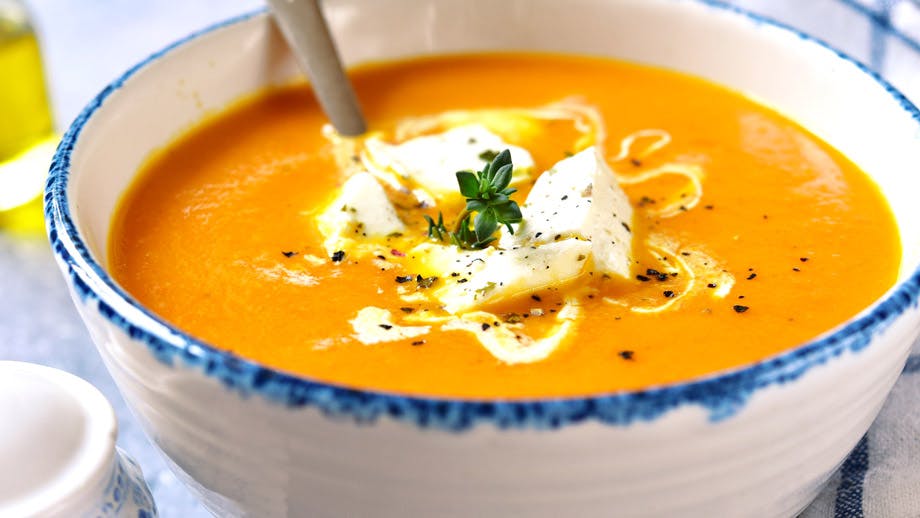 If Spring and Summer seem like the only time to hit up the farmers market, think again. There are plenty of fresh veggies and fruits in season during the Fall that are versatile for cooking and very nutritious, from butternut squash to brussels sprouts, apples to cauliflower.
"Many Fall produce options are high in antioxidants, like beta carotene and vitamin C, which can help counteract oxidative stress in the body," said Sarah Schlichter, a registered dietician and nutrition consultant who blogs on Bucket List Tummy. "Additionally, Fall produce is high in micronutrients, like potassium and B vitamins, as well as fiber, which can help stabilize blood sugar and enhance satiety."
If you deal with sensitive teeth and worry that hot soup might bother them (since hot foods and beverages can be a trigger!), add Sensodyne Rapid Relief to your oral care routine. Sensodyne provides relief from tooth sensitivity in as little as three days with twice daily brushing, so you can enjoy your favorite hot dishes without any discomfort. Ready for a taste of Autumn? These eight soups feature seasonal produce and will warm you up just as that crisp Fall air begins to set in.
Fall Soup Recipes
Butternut squash is in season for Fall! The key to this sweet squash soup's creamy texture is roasting a few potatoes to add to the mix.
Yellow curry paste gives this cauliflower-based soup a zesty kick. Plus, it's good and healthy for you, too. This recipe uses a blender to whip everything up.
Two of everyone's favorite Fall flavors — apple and pumpkin — combine in this slightly tart, velvety soup. It's like a taste of Fall in your mouth.
Serve a cup of this green veggie soup alongside a piece of grilled chicken breast or fish. The cruciferous vegetables in it will keep you fuller longer.
This hearty stew-like soup tastes like comfort in a bowl. Not only does it taste flavorful, but it will also make your whole house or apartment smell yummy.
Yes, you can still have broccoli and cheddar soup! Here's how to make it delicious — and nutritious.
Make this carrot and apple recipe vegetarian by swapping the chicken broth for vegetable broth or stock.