Find Out More About Caring for Sensitive Teeth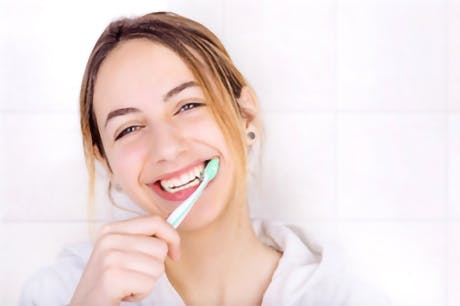 There are few things more uncomfortable than sensitive teeth – especially if you drink a hot cup of coffee or an ice-cold glass of water, and the sudden temperature change can be quite uncomfortable. So it's no surprise that people are always looking for ways to help them manage the problem.
What Causes Sensitive Teeth?
There are different reasons why a person could experience sensitive teeth. It might be a result of tooth decay (or early onset tooth decay). That means your tooth may feel tender or painful if you apply pressure, or when you eat or drink things that are sweet, hot or cold.1 Your dentist can recommend from a range of effective options to help you.
Another cause of sensitive teeth could be trauma. You may have fallen, been in an accident, or injured your teeth while taking part in sports.3 This type of trauma to your teeth can have long-term effects, which means you may need to invest in toothpastes and toothbrushes designed to provide you with ongoing tooth care.4
Your teeth could be feeling sensitive if you have a cracked tooth or a loose filling. This can happen very easily, if you have bitten down on a hard substance you weren't expecting which might crack your tooth or knock out a filling. Please contact you dentist to treat the tooth.
It's a good idea to use a toothpaste that can strengthen your enamel and protect your teeth from further damage. Also look out for teeth grinding and for gum disease, as these are also common causes of sensitive teeth. Take our Online Check Up to see what could be causing your sensitive teeth.
How to care for sensitive teeth
You can invest in sensitive teeth products that will help you care for your sensitive teeth and maintain great oral hygiene. Remember, by brushing and flossing regularly you are doing your teeth a great service – in fact, taking care of your mouth is the first and best remedy for sensitive teeth.6
Here are a few tips to help sensitive teeth:
Avoid consuming sugary foods and drinks, as these can lead to tooth decay and sensitive teeth.

Brush your teeth in a circular motion so you capture and remove all the plaque, and, use a toothpaste that contains fluoride.

Try not to rinse your mouth straight after brushing, as this will remove the toothpaste and all the good work it's doing.

7

Between brushings rinse your mouth with salt water (children shouldn't do this, unless advised by their dentist). This can help soothe your teeth and also minimise infection.

8
Sources: Clicking any of the links below takes you to an external website that is independently operated and not managed by GSK. GSK assumes no responsibility for the content on the website. If you do not wish to leave this website, do not click on the links below.