Sensodyne
Rapid Relief

Extra Fresh
WORLD'S NO.1 SELLING TOOTHPASTE BRAND FOR SENSITIVE TEETH
With twice daily brushing, Sensodyne Rapid Relief Extra Fresh helps to:

Provide clinically proven relief in just 60 seconds*
Leave your mouth clean and fresh
Provide long lasting sensitivity protection
Sensodyne Rapid Relief Extra Fresh is clinically proven for fast relief of the pain of sensitive teeth.
Its unique formula acts to quickly create a barrier over sensitive teeth. It provides fast relief in 60 seconds, and builds ongoing protection with every brush, when brushing twice a day.
Glycerin, PEG-8, Hydrated Silica, Pentasodium Triphosphate, Aroma, Sodium Lauryl Sulfate, Titanium Dioxide, Carbomer, Stannous Fluoride, Cocamidopropyl Betaine, Sodium Saccharin, Sodium Fluoride, Limonene.
Contains: Stannous Fluoride 0.454% w/w, Sodium Fluoride 0.0721% w/w (1450 ppm fluoride).
ALWAYS FOLLOW THE LABEL
Brush twice a day and not more than three times, minimise swallowing and spit out.
Sensitive teeth may indicate an underlying problem that needs prompt care. If symptoms persist or worsen see a dentist.
Keep out of reach of children.
Not for use by children under 12 years of age, unless on advice of a dentist or doctor.
If irritation occurs discontinue use.
Talk to your dentist or doctor as soon as possible if you experience swelling of the mouth or face.
What Dentists Recommend for Fast Sensitivity Relief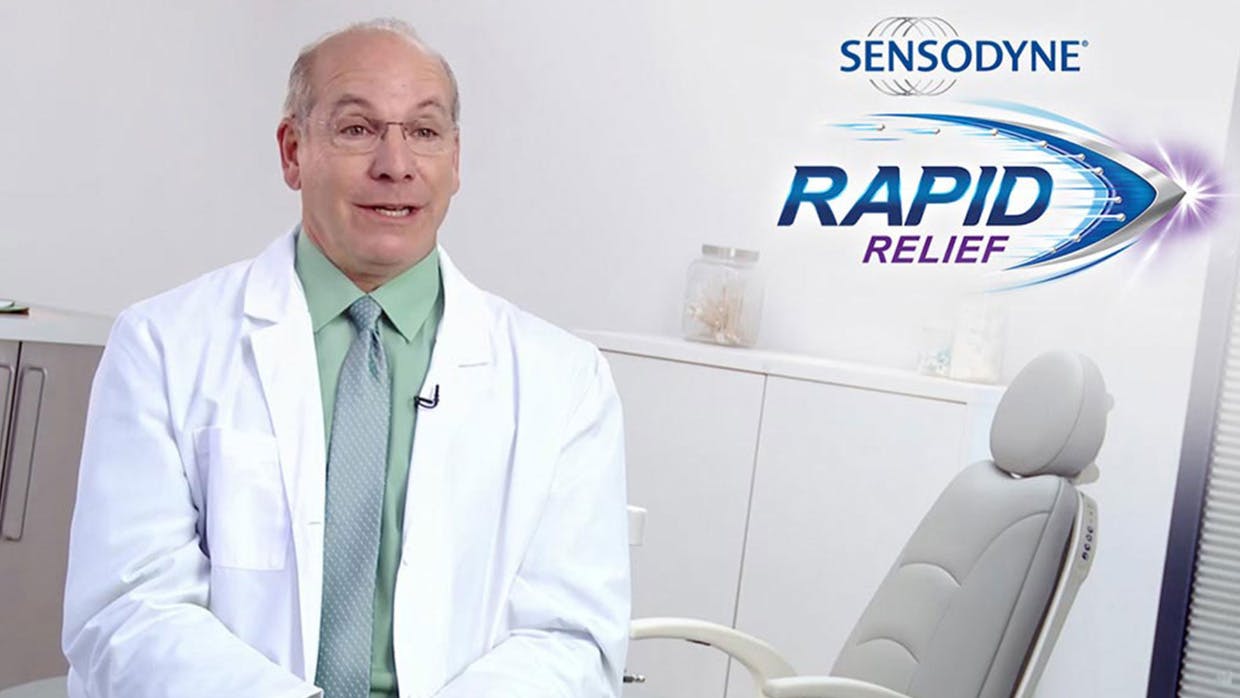 "This toothpaste really helps to reduce the sensitivity in the teeth and only takes 3 days to really feel the difference. I can enjoy drinking cold or hot drinks without suffering discomfort and I love the flavor and the sensation of freshness and cleanliness that it leaves in my mouth."
–Edithlaguna, Nogales, AZ