World's No.1 selling toothpaste brand for sensitive teeth
With twice daily brushing, Sensodyne Original Mint helps to provide:

Daily Care for sensitive teeth
Long-lasting care for sensitive teeth*
Cavity protection
Fresh breath feeling
Sensodyne Original Mint toothpaste provides daily care for sensitive teeth. Plus it provides all the benefits of a regular toothpaste, with a mint flavour that keeps your mouth feeling fresh and clean and leaves your breath feeling fresh.
*with twice daily brushing
Aqua, Sorbitol, Hydrated Silica, Glycerin, Potassium Nitrate, Cocamidopropyl Betaine, Aroma, Xanthan Gum, Titanium Dioxide, Sodium Fluoride, Sodium Saccharin, Sodium Hydroxide, Sucralose, Limonene.
Contains: Sodium Fluoride 0.315% w/w (1450ppm fluoride).
ALWAYS FOLLOW THE LABEL
Brush twice a day and not more than three times, minimise swallowing and spit out.
Sensitive teeth may indicate an underlying problem that needs prompt care. If symptoms persist or worsen see a dentist.
Keep out of reach of children.
Not for use by children under 12 years of age, unless on advice of a dentist or doctor.
If irritation occurs discontinue use.
Talk to your dentist or doctor as soon as possible if you experience swelling of the mouth or face.
What Does Sensitivity Feel Like?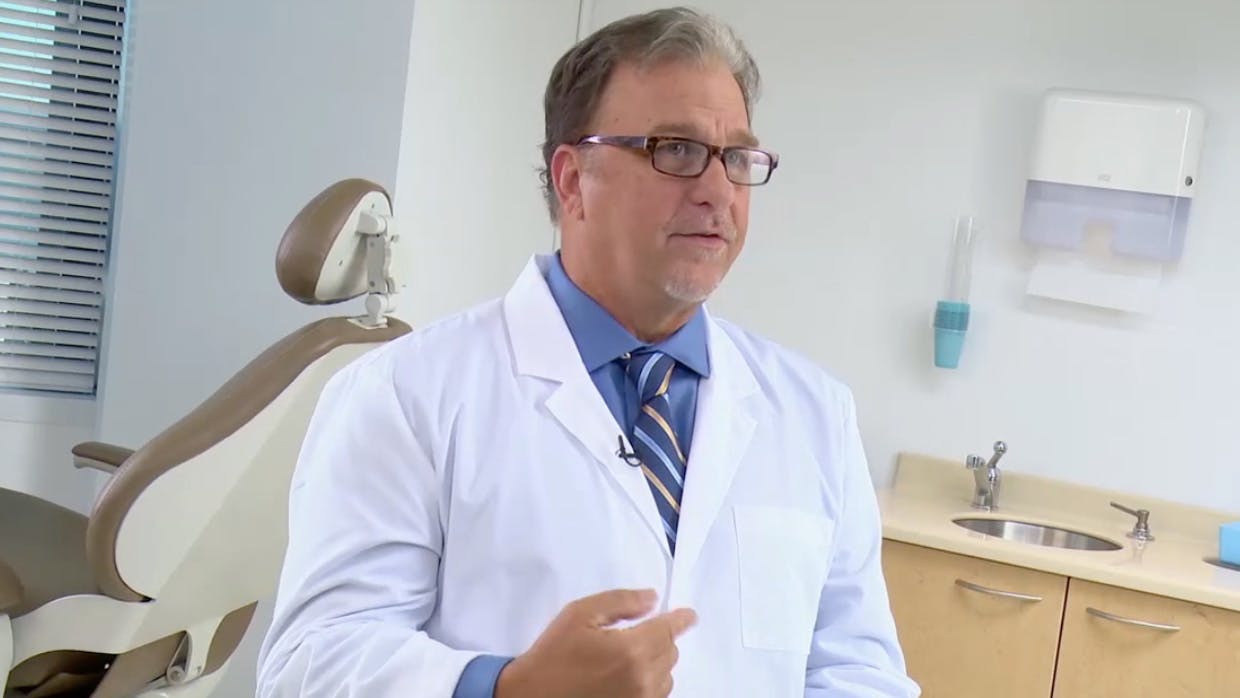 Watch Dr. Jay's simple explanation and why he recommends Sensodyne to his patients with sensitive teeth.
"This toothpaste is wonderful! It definitely reduces sensitivity and also leaves behind fresh smelling/tasting breath."
–Beautybee32, Wasilla, AK