How to Choose a Suitable Toothpaste for your Sensitive Teeth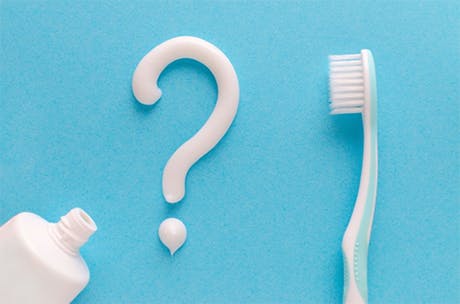 Sensitive teeth can put a dampener on life's small pleasures. It takes away the joy from that first sip of hot coffee on a chilly morning or makes you think twice about ordering ice cream at the beach with your family.

Caring for sensitive teeth can be as simple as switching your toothpaste, but with so many kinds to choose from, you might be wondering: what is the most suitable toothpaste to care for my sensitive teeth?

Read on to learn about what causes sensitive teeth, how to help look after sensitive teeth, and how to choose the toothpaste that will help you reclaim your appetite for everyday pleasures.
WHO SUFFERS FROM SENSITIVE TEETH?
It's commonly felt among people aged between 20 and 40, particularly women, though anyone can experience it.1
WHAT CAUSES SENSITIVE TEETH?
There are many reasons why our teeth can feel sensitive, though it often comes down to the wearing away of our tooth enamel. This can be caused by something as simple as brushing your teeth too hard or consuming lots of acidic food and drink such as fizzy drinks and citrus-flavoured products.1

Other culprits behind sensitive teeth include receding gums, gum disease and grinding your teeth. Bear in mind that some people experience short-term sensitivity after teeth-bleaching treatments too.1
HOW TO MANAGE SENSITIVE TEETH?
The good news is, caring for sensitive teeth can be easy. Simply brush your teeth twice a day with a toothpaste designed to help protect sensitive teeth. When you do this, make sure to:
Clean everywhere in your mouth, especially along the gumline.

Don't brush in a side-to-side motion; use small, circular movements.

Choose a soft-bristled, toothbrush with a dentist-approved toothpaste designed for sensitive teeth.
Note that sharp, shooting pain can sometimes be caused by a cavity. If you experience this, visit a dentist who should be able to help.
IS FLUORIDE TOOTHPASTE A GOOD CHOICE FOR SENSITIVE TEETH?
There's a lot of science behind what goes on your toothbrush. To keep sensitive teeth at bay and prevent tooth decay, dentists recommend brushing your teeth twice a day with a fluoride toothpaste.3 This ingredient helps strengthen enamel and reduces the amount of acid in your mouth.4 For effective protection, check that your toothpaste contains at least 1,350 ppm (parts per million) of fluoride.3
HOW CAN I HELP PROTECT SENSITIVE TEETH?
If you want to go the extra mile for your smile, other ways you can help protect sensitive teeth include:
Change your toothbrush (or toothbrush head) every three to four months.

Wait an hour after eating before you brush.

Limit your consumption of sugary and acidic food and drink.

If you grind your teeth, ask your dentist whether you should be wearing a mouthguard at night.

If you're considering a whitening treatment, discuss your sensitive teeth with your dental team before they start.5
WHERE CAN I BUY AN EFFECTIVE TOOTHPASTE FOR SENSITIVE TEETH?
Find an effective toothpaste for sensitive teeth at most pharmacies and supermarkets as well as online retailers.
Sources: Clicking any of the links below takes you to an external website that is independently operated and not managed by GSK. GSK assumes no responsibility for the content on the website. If you do not wish to leave this website, do not click on the links below.