What is in Sensodyne?
Sensodyne toothpastes contain a number of ingredients.

All Sensodyne products contain fluoride, which helps fight against cavities, so you can maintain healthy teeth every day.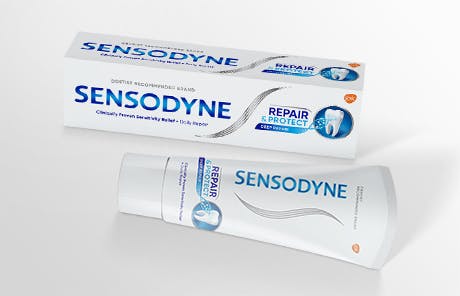 STANNOUS FLUORIDE
Helps Build a Protective Layer
Sensodyne toothpastes with stannous fluoride work like a shield to protect the exposed inner part of the tooth called dentine. This shield helps protect sensitive teeth from triggers, such as hot, cold, sweet or sour, food.
Gently whitens* whilst caring for sensitive teeth.

*with twice-daily brushing