No. 1 BRAND FOR SENSITIVE TEETH1
*With twice daily brushing
1Nielsen© & IQVIA™, RMS/Sell Out Service, Haleon Oral Health Database, Sensitive segment, Australia Grocery and Pharmacy Value and Unit sales 52 weeks to 17/08/2021
Relief and Lasting Protection* from Sensitivity




and Remember to Consider Your Gums
*with twice daily brushing
**apply a pea-sized amount to a clean fingertip and rub gently into each sensitive area (max twice per day) for 1 minute before brushing.
1Nielsen© & IQVIA™, RMS/Sell Out Service, Haleon Oral Health Database, Sensitive segment, Australia Grocery and Pharmacy Value and Unit sales 52 weeks to 17/08/2021
Not Sure If You Have Sensitive Teeth?
Do you feel a short, sharp sensation in your teeth when you consume something cold, hot, sweet, or sour?
Do you avoid certain cold or hot foods and drinks to avoid this pain? (For example, ice cream.)
How often do you feel this short, sharp sensation in your teeth?
You might have sensitive teeth either now, or in the future.
Ask your dentist to confirm, and visit our website for more information about sensitive teeth.
Explore Our Products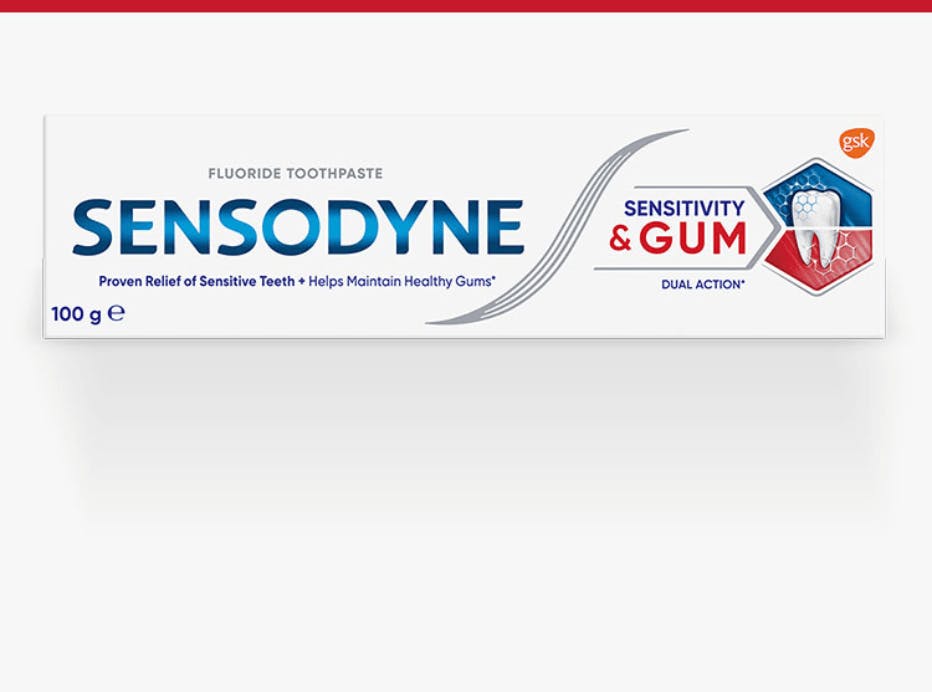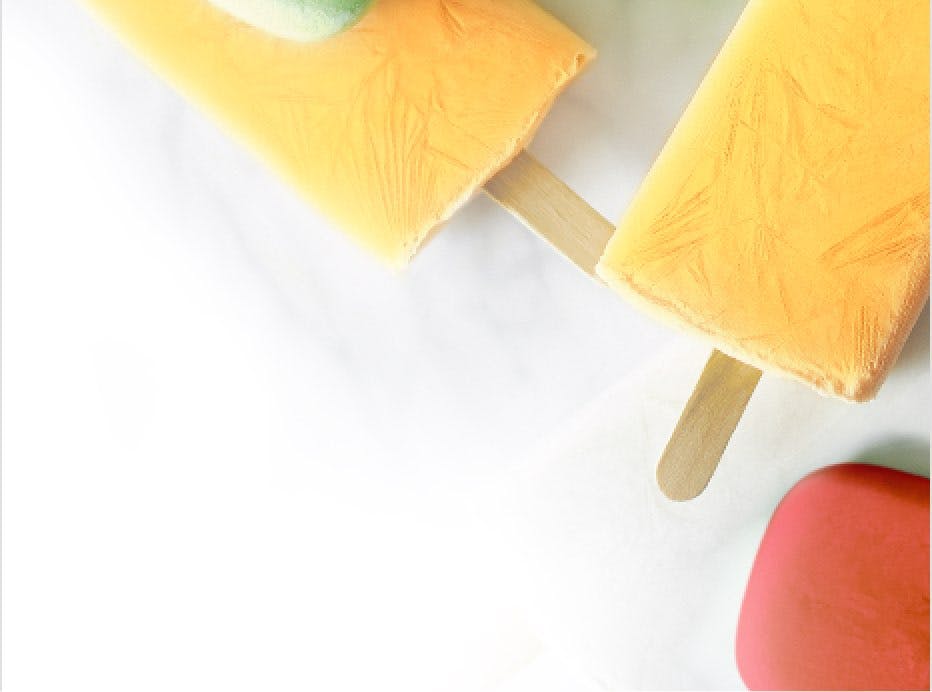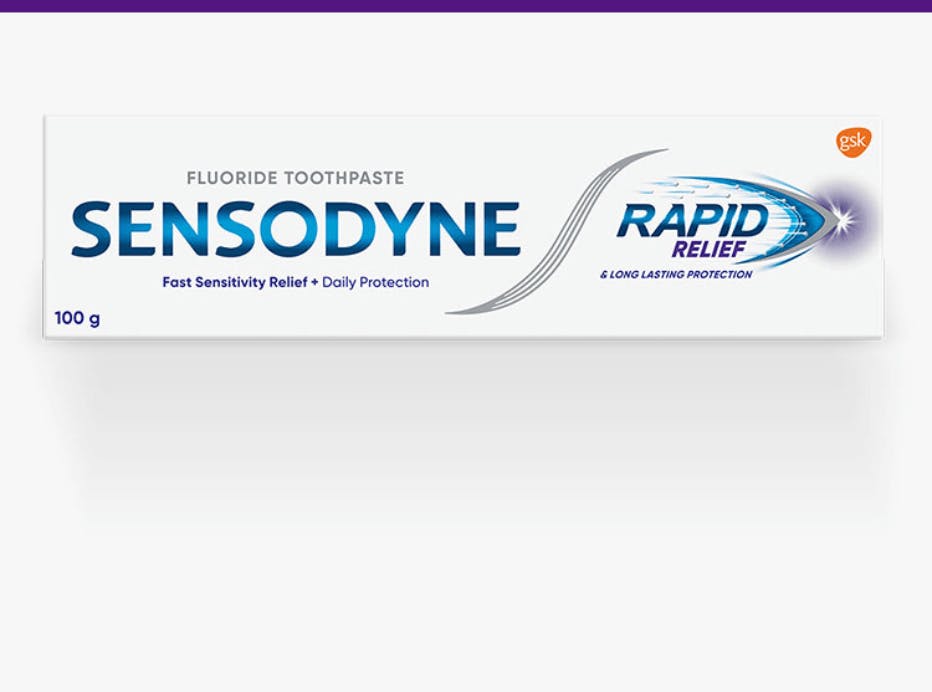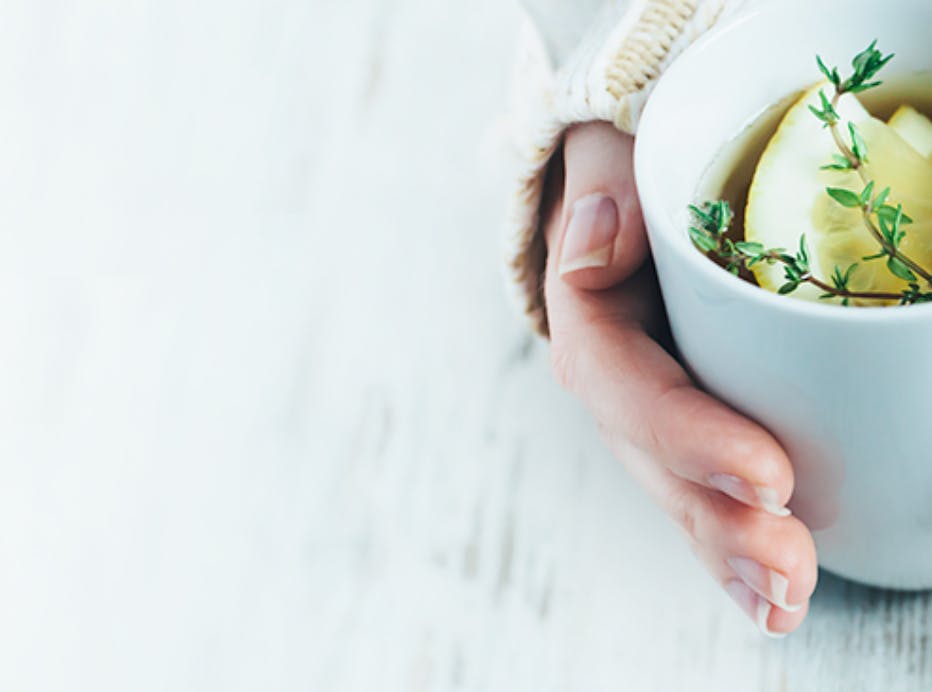 Common Questions about Sensitivity
Does Sensodyne toothpaste help prevent cavities?

Yes. All Sensodyne products contain fluoride, which helps protect against cavities.

How do I help manage my tooth sensitivity?

Using a daily sensitivity toothpaste, like Sensodyne, can relieve and provide ongoing relief* from sensitivity pain when used twice every day.

*with twice daily brushing


How can I restore the natural whiteness of sensitive teeth?

If you have sensitive teeth and are looking for a toothpaste that relieves sensitivity and helps remove stains, Sensodyne Daily Care + Whitening, Sensodyne Repair & Protect Whitening gently and effectively helps to remove stains to restore the natural whiteness of your teeth, while also delivering long-lasting sensitivity protection, with twice daily brushing.

What causes tooth sensitivity?

Over time, your tooth enamel can wear away and gums can recede, exposing the dentine that leads to the nerves inside your teeth. Certain triggers can aggravate these nerves, causing sensitivity pain.

What makes my sensitive teeth hurt?

Certain triggers (like ice cream or hot coffee) can stimulate the nerves inside your teeth, resulting in a sudden, short, sharp pain, known as tooth sensitivity.

Is tooth sensitivity common?

Yes. As many as 2 in 3 people may experience dentine hypersensitivity/tooth sensitivity.1

1Kantar - Oral Health 14 November 2019


How does Sensodyne toothpaste work?

Sensodyne toothpastes work by either soothing the nerves inside your teeth or by building a barrier over sensitive areas of your teeth.

How often can I use Sensodyne toothpaste?

Use Sensodyne toothpaste as your daily toothpaste, brushing twice a day, every day, for continued 24/7 sensitivity protection.

How to brush teeth?

What kind of toothbrush could I use? Sensitive teeth need to be cared for in a special way. Find out more about our toothbrushes specially designed for people with sensitive teeth here.
[1] Addy, M. (2002) 'Dentine hypersensitivity: new perspectives on an old problem', International Dental Journal, 52(S5P2), pp. 367-375.