Sensodyne
Rapid Relief

Extra Fresh
No.1 brand for sensitive teeth¹
Sensitivity relief at 60 seconds*
Helps remove tooth stains
Freshens breath
Mint taste
Contains fluoride for cavity protection
Maintains healthy gums**
Sensodyne Rapid Relief Extra Fresh is clinically proven for fast relief of sensitivity pain.
Its formula acts to quickly create a barrier over sensitive teeth. It provides fast relief at 60 seconds*, and builds ongoing protection with every brush, when brushing twice a day.

*Apply a pea-sized amount to a clean finger-tip and rub gently into each sensitive area (max twice per day) for 1 minute before brushing. **With twice daily brushing. 1.IQVIA ™& NielsenIQ © RMS Sell Out Service, Toothpaste Sensitive Segment (client defined) Australia Grocery and Pharmacy market MAT to 30/08/2022
Glycerin, PEG-8, Hydrated Silica, Pentasodium Triphosphate, Flavour, Sodium Lauryl Sulfate, Titanium Dioxide, Carbomer, Stannous Fluoride, Cocamidopropyl Betaine, Sodium Saccharin, Sodium Fluoride, Limonene.
Contains Stannous Fluoride 0.454% w/w, Sodium, Fluoride 0.0721% w/w.
DO NOT SWALLOW. Not for use by children 12 years of age or under unless on the advice of a dental professional or doctor. For fast relief, brush sensitive teeth first OR squeeze a pea-sized amount on a clean fingertip and gently rub into the sensitive area (max twice a day) for one minute before brushing. Do not use if carton seals are open.
ALWAYS FOLLOW THE LABEL. Brush twice a day and not more than 3 times, be sure to spit out. If irritation occurs discontinue use. Keep out of reach of children.
Carefully read all information provided with the product before use.
Sensitive teeth may indicate an underlying problem that needs prompt care. If symptoms persist or worsen consult your dentist.
Talk to your dentist or doctor as soon as possible if you experience swelling of the mouth or face.
Store below 30⁰C.
What Dentists Recommend for Fast Sensitivity Relief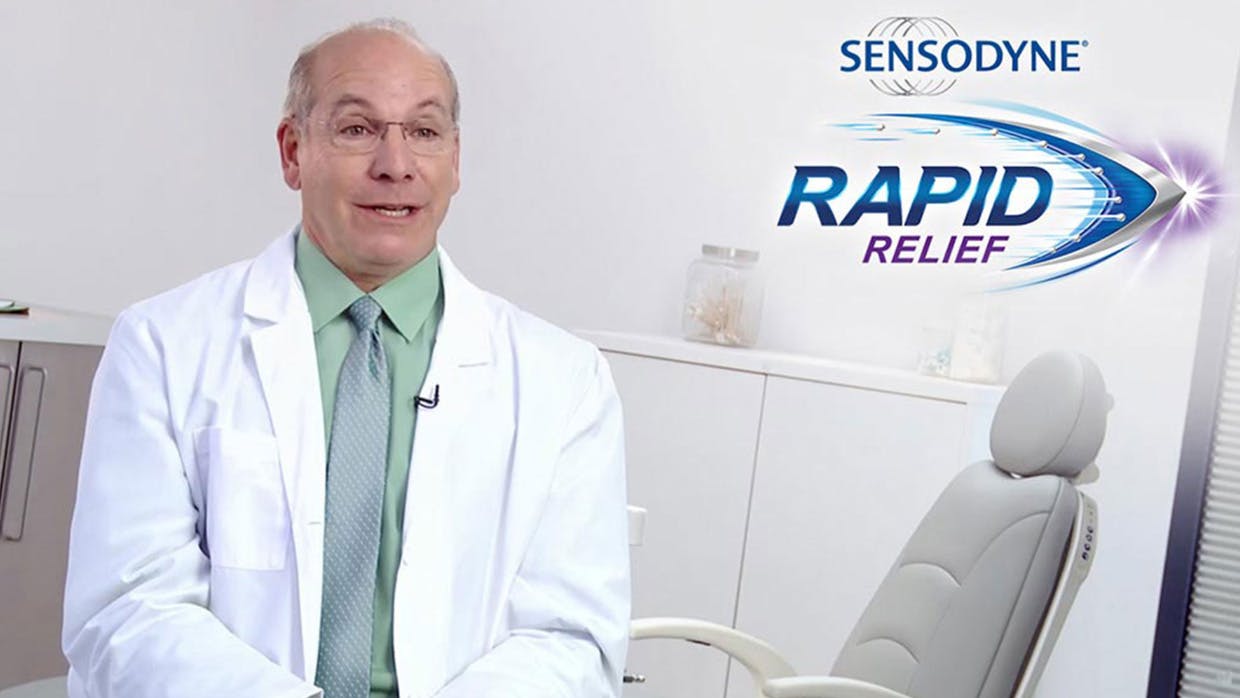 "This toothpaste really helps to reduce the sensitivity in the teeth and only takes 3 days to really feel the difference. I can enjoy drinking cold or hot drinks without suffering discomfort and I love the flavor and the sensation of freshness and cleanliness that it leaves in my mouth."
–Edithlaguna, Nogales, AZ