Sensodyne Repair & Protect Toothbrush
Protects against overbrushing
Bristles which flex in contact with the teeth
Small brush head
Sensodyne. No.1 dentist recommended toothpaste brand for sensitive teeth*
Cleaning effectively is particularly important for people with sensitive teeth to help avoid a build-up of plaque and to help minimise further tooth wear.
Our Sensodyne Repair & Protect toothbrush has been specially designed for people with sensitive teeth.
• With bristles which flex on contact with the teeth and gum and help provide gentle cleaning.
• Outer bristles have tapered filaments that makes the soft tip even more flexible to help protect against overbrushing.
*64% of 200 surveyed dentists, 2022 (contact mystory.gb@haleon.com for claim verification).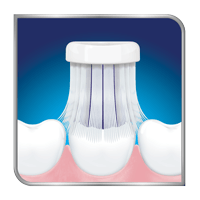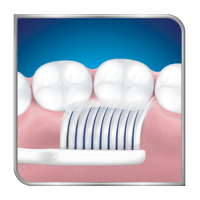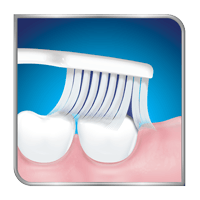 Combine Sensodyne Repair & Protect Toothbrush with Sensodyne Toothpaste
For cleaning of your teeth and gums, we recommend twice daily brushing with Sensodyne Repair and Protect toothpaste and toothbrush.
Children under 6 years should be supervised during brushing.
Do not allow bristles or toothbrush to be chewed.
It is recommended that toothbrushes are replaced every 3 months.
"This toothpaste is wonderful! It definitely reduces sensitivity and also leaves behind fresh smelling/tasting breath."
–Beautybee32, Wasilla, AK