Sensodyne
Pronamel Mineral Boost

Sensodyne. No.1 dentist recommended toothpaste brand for sensitive teeth**
Protect against dietary acids
Prevent enamel loss
Care for sensitive teeth
Protect against cavities*
Clean and freshen your mouth
Minerals keep enamel strong and white. Acidic food and drinks can dissolve surface minerals. Your saliva naturally replenishes minerals but can't always keep up, leading to enamel loss. Pronamel Mineral Boost improves natural mineral absorption for strong white teeth. Developed to maximise the effect of fluoride to boost the absorption of calcium and phosphate into the enamel surface. With twice-daily brushing, Pronamel helps to: Protect dietary acids, Prevent enamel loss, Care for sensitive teeth, Protect against cavities, Clean and freshen mouth.
*With twice-daily brushing
**64% of 200 surveyed dentists, 2022 (contact mystory.gb@haleon.com for claim verification).
Aqua, Sorbitol, Hydrated Silica, Glycerin, Potassium Nitrate, Cocamidopropyl Betaine, Aroma, Xanthan Gum, Titanium Dioxide, Sodium Saccharin, Sodium Fluoride, Limonene.
Contains Sodium Fluoride 0.315% w/w (1450 ppm fluoride)
Brush twice a day and not more than three times, minimise swallowing and spit out.
Sensitive teeth may indicate an underlying problem that needs prompt care. If symptoms persist or worsen, see a dentist.
Keep out of reach of children.
Not for use by children under 12 years of age, unless on the advice of a dentist or doctor.
If irritation occurs, discontinue use.
Talk to your dentist or doctor as soon as possible, if you experience swelling of the mouth or face.
What Dentists Recommend for Fast Sensitivity Relief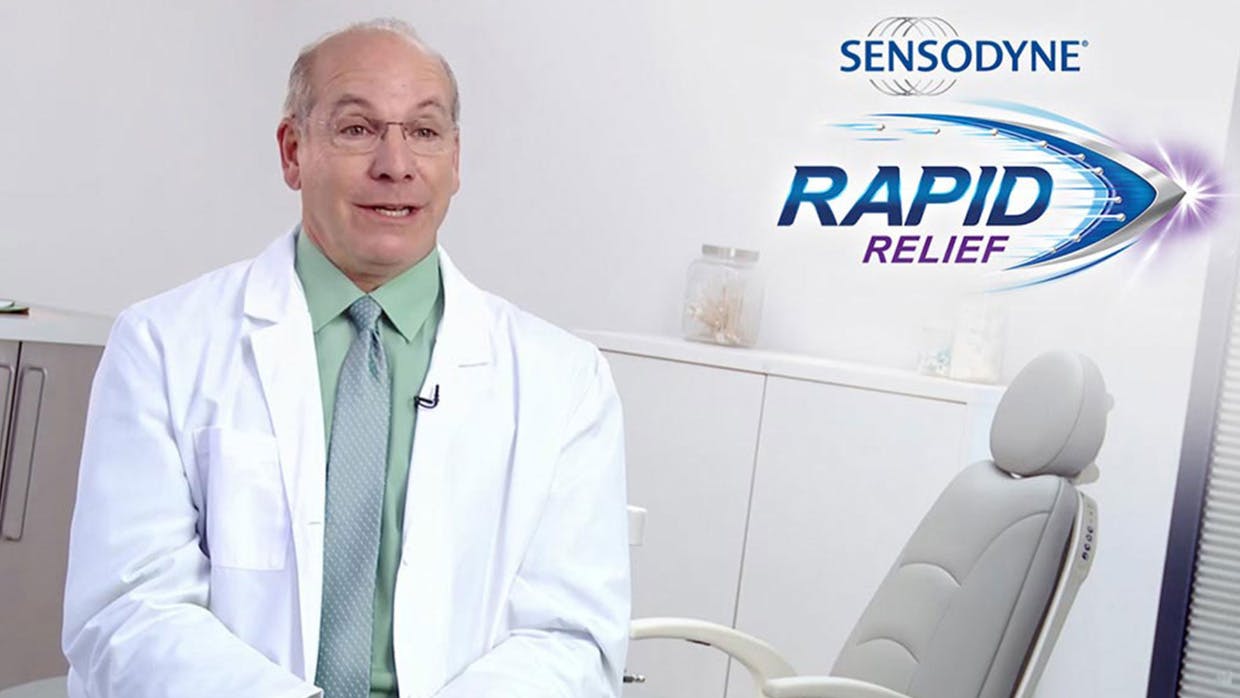 "After 3 days of using this toothpaste, there was a notable difference in my sensitivity to sugar, cold drinks, and my morning coffee. Definitely going to buy again."
–Kgee314, Pensacola, FL