Sensodyne Sensitive Care Toothbrush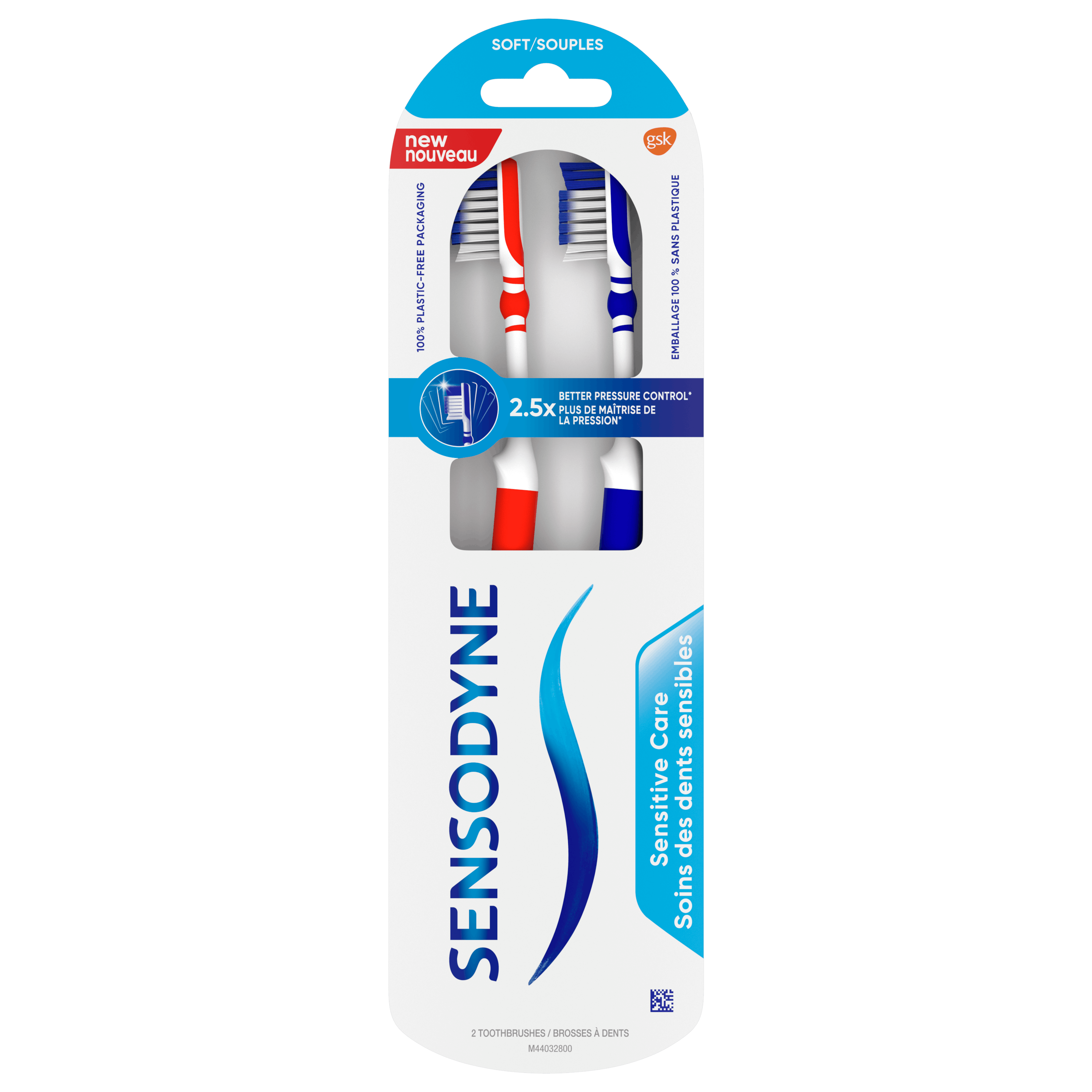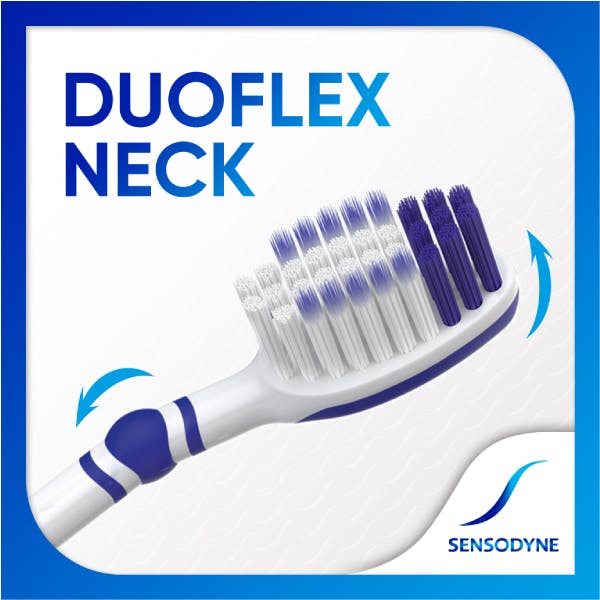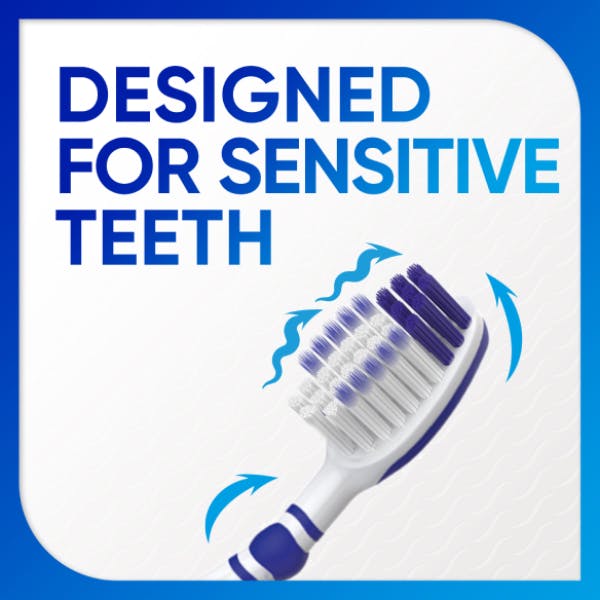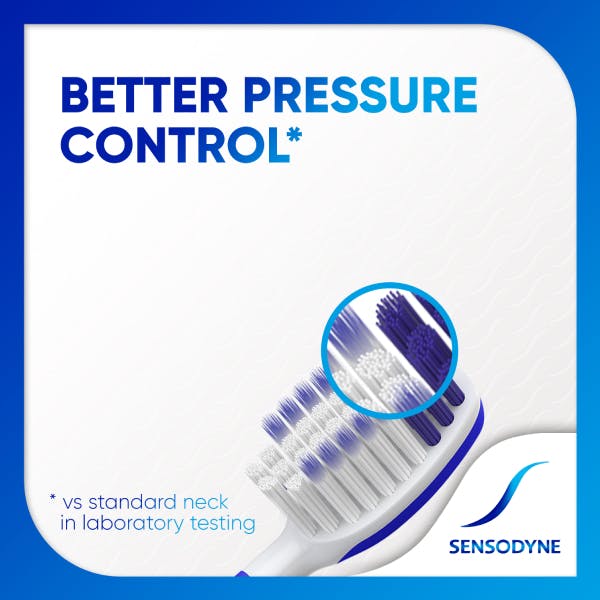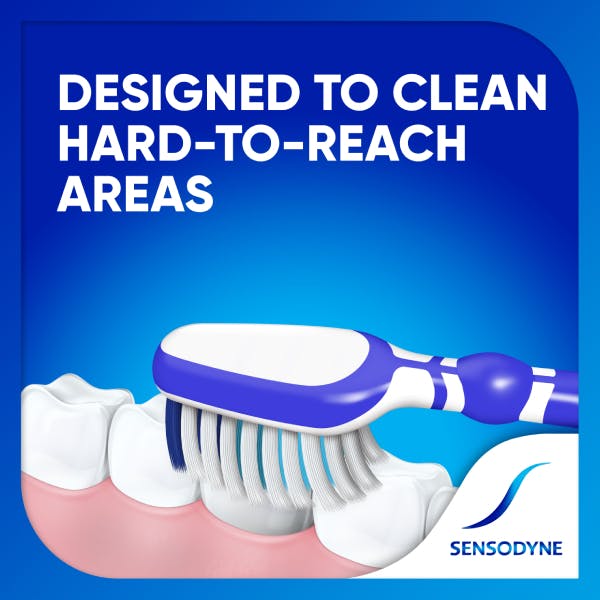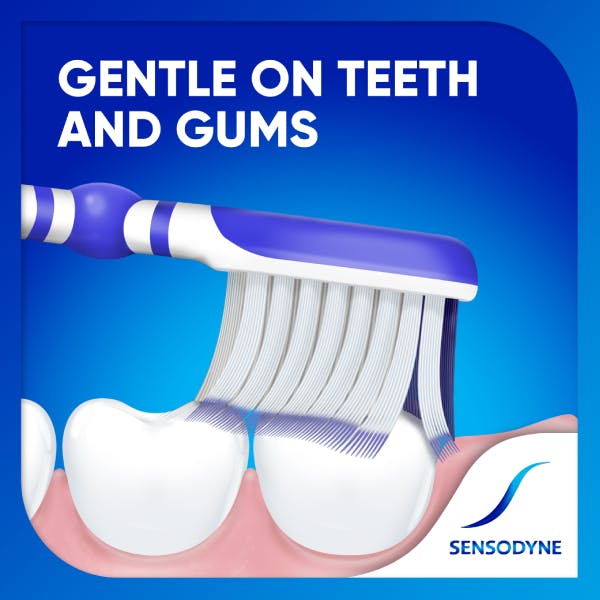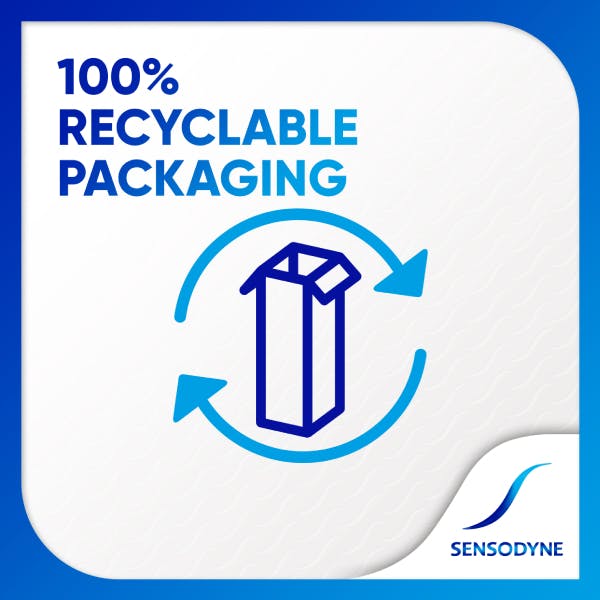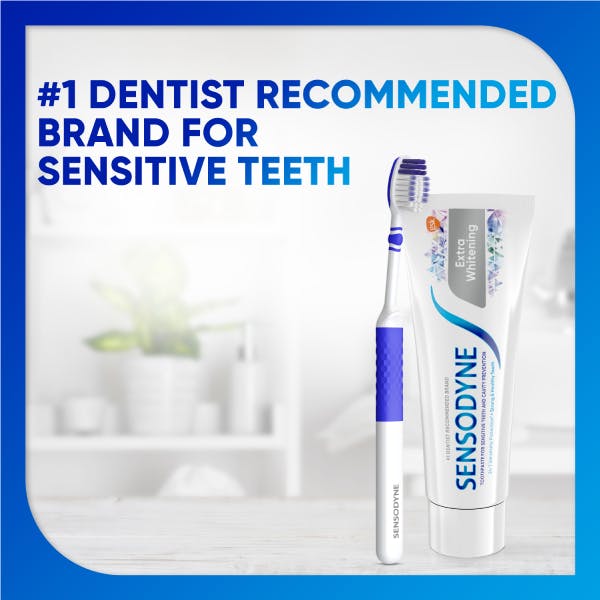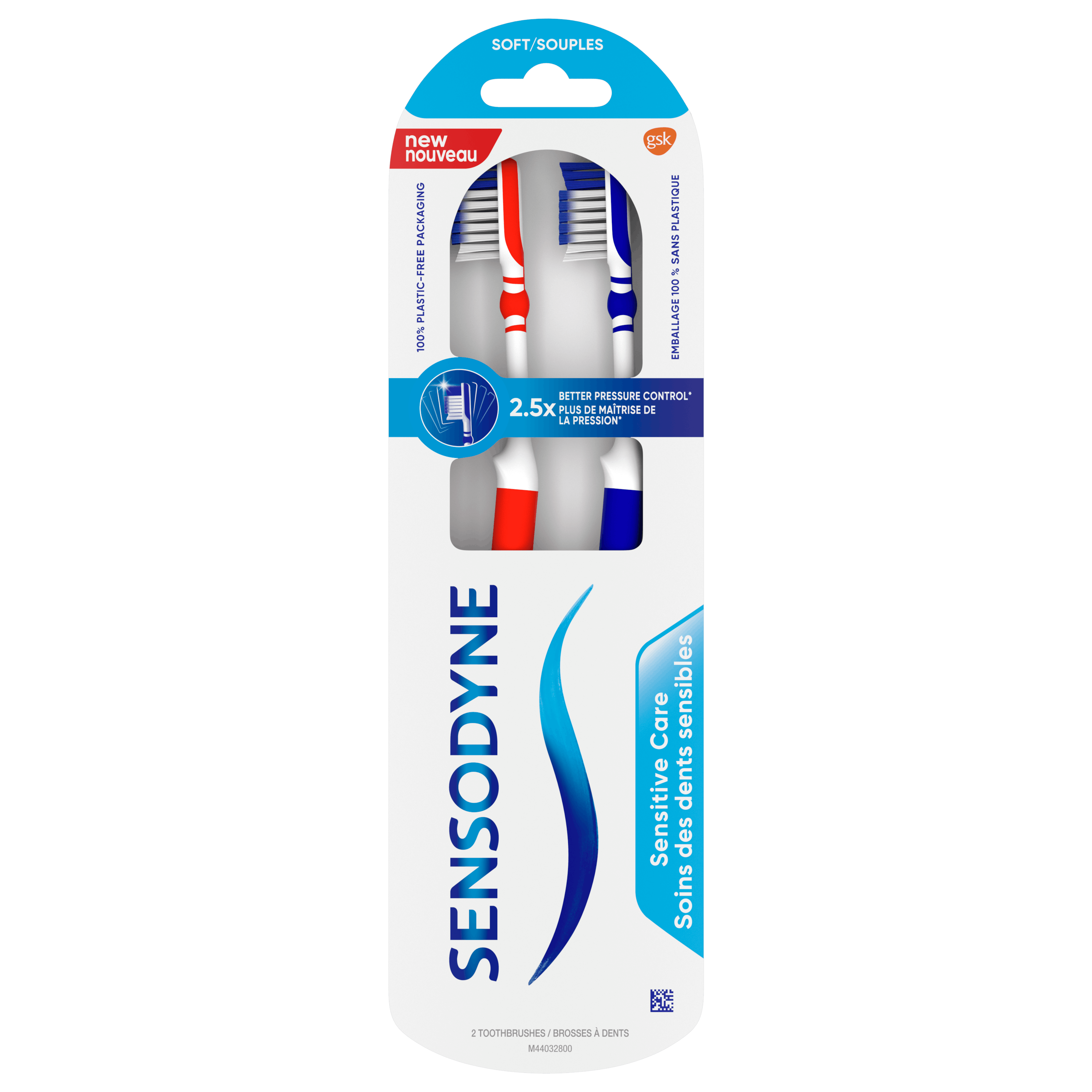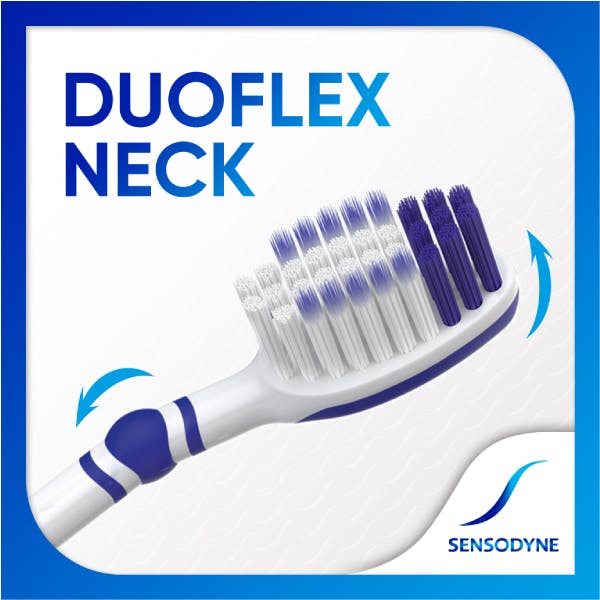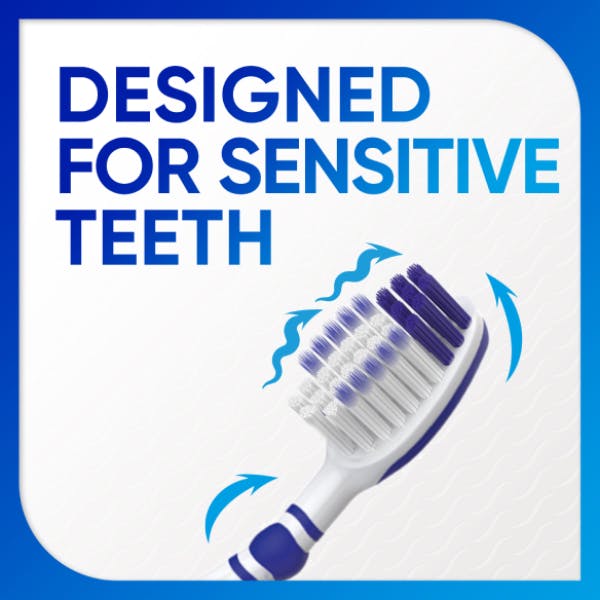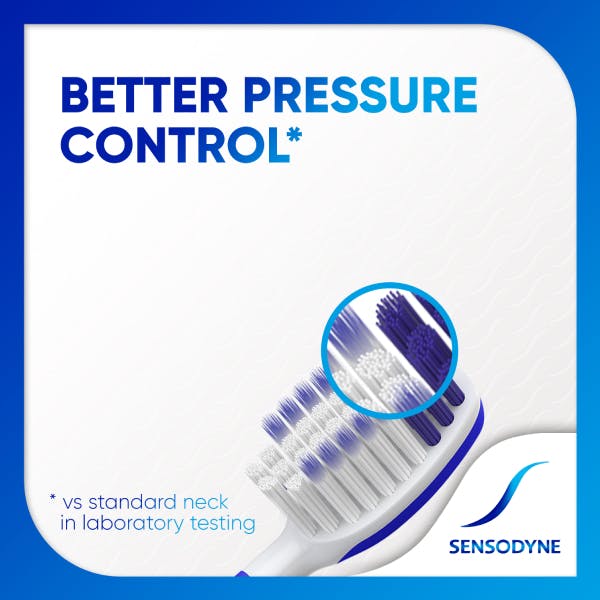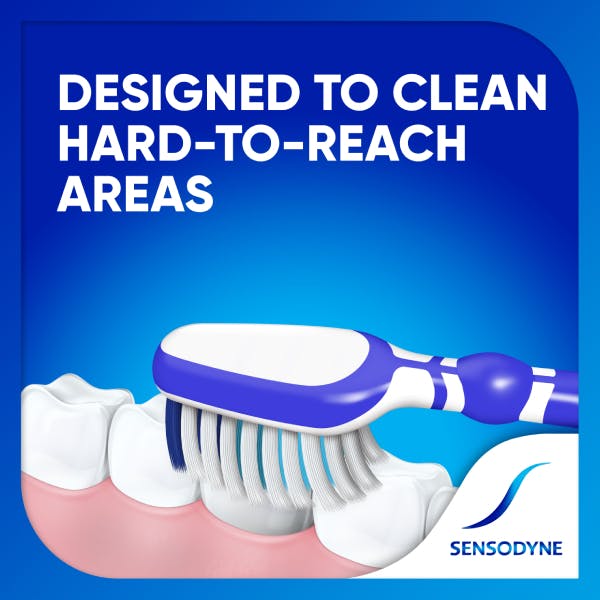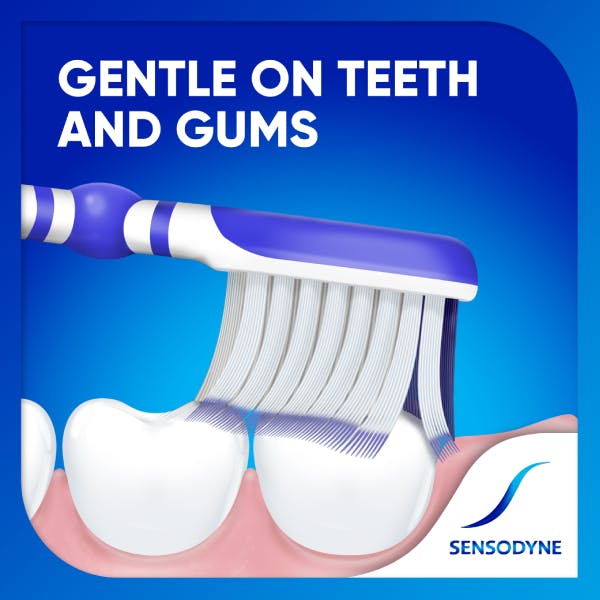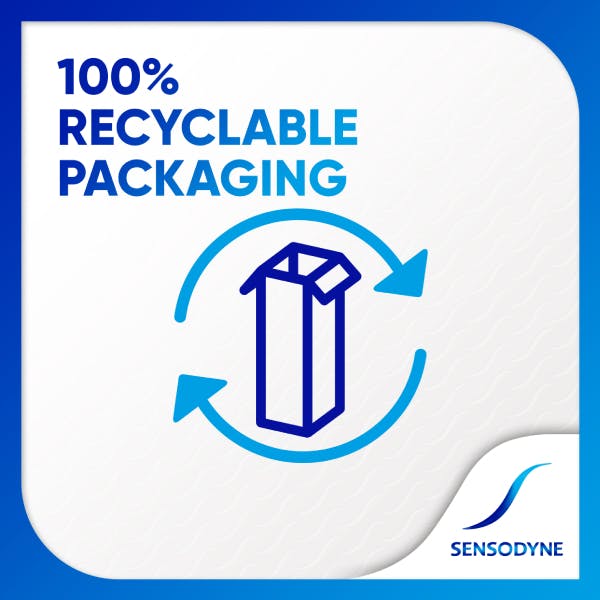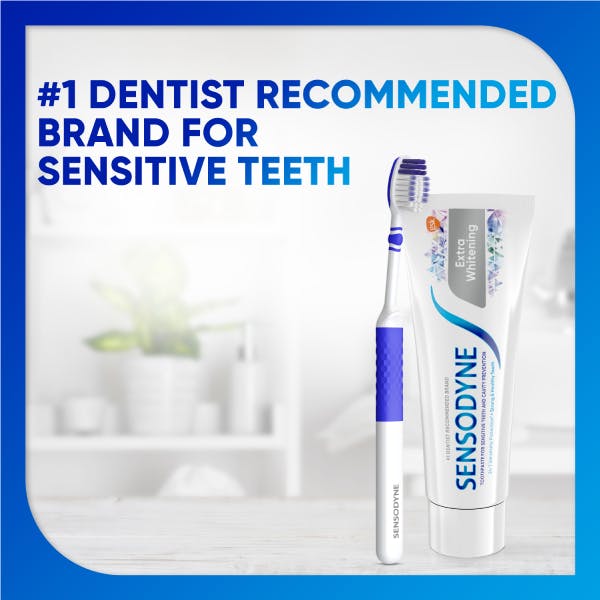 Two pack of Sensodyne Sensitive Care Soft Toothbrush for adults
Soft bristle manual toothbrush that offers better cleaning with less pressure*
Manual toothbrush for adults that offers 2.5 times better pressure control*
Use this soft bristle toothbrush with Sensodyne toothpaste twice daily
100% recyclable packaging
Sensodyne Sensitive Care Soft Toothbrush complements your daily oral care routine, offering 2.5 times better pressure control for better cleaning with less pressure*. This effective manual toothbrush is designed to reach hard-to-clean areas. With soft bristles that are gentle on sensitive teeth and gums, Sensodyne Sensitive Care toothbrush helps keep your teeth clean, while applying less pressure* on your teeth than a regular toothbrush. It comes with two soft toothbrushes for adults, allowing you to replace one after three months of use. Enjoy long-lasting sensitivity protection and relief using Sensodyne toothpaste products twice daily.
*In laboratory tests vs. a standard flat trim toothbrush with a ball joint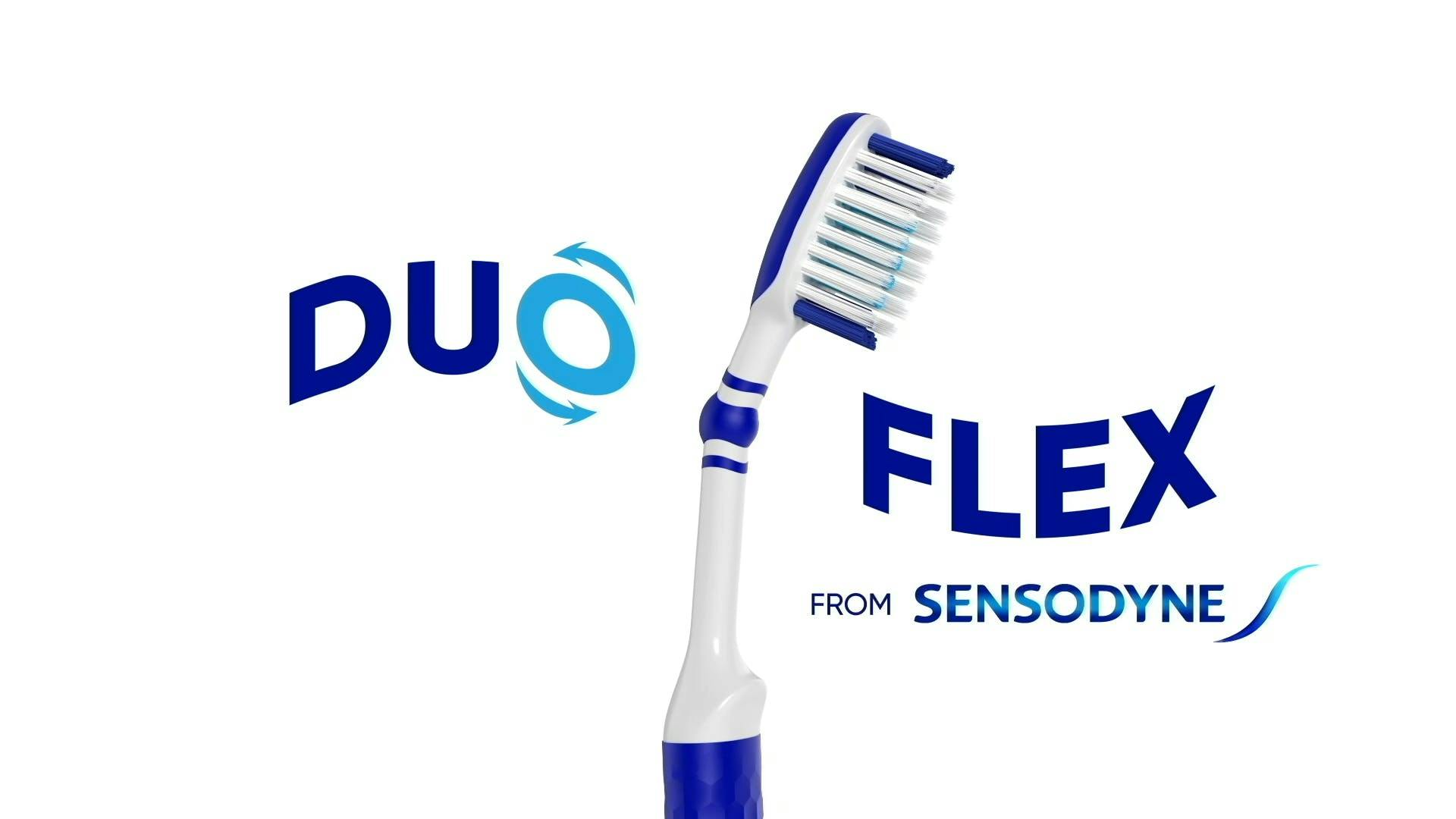 Directions
It is recommended that toothbrushes are replaced every 3 months. For optimum treatment of tooth sensitivity, we recommend twice daily use of a Sensodyne toothpaste.
Warnings
Children under 6 should be supervised during brushing.
Do not allow bristles or toothbrush to be chewed.
Excessive bending may break the neck of the toothbrush.
Combine Sensodyne Deep Clean Toothbrush with a Toothpaste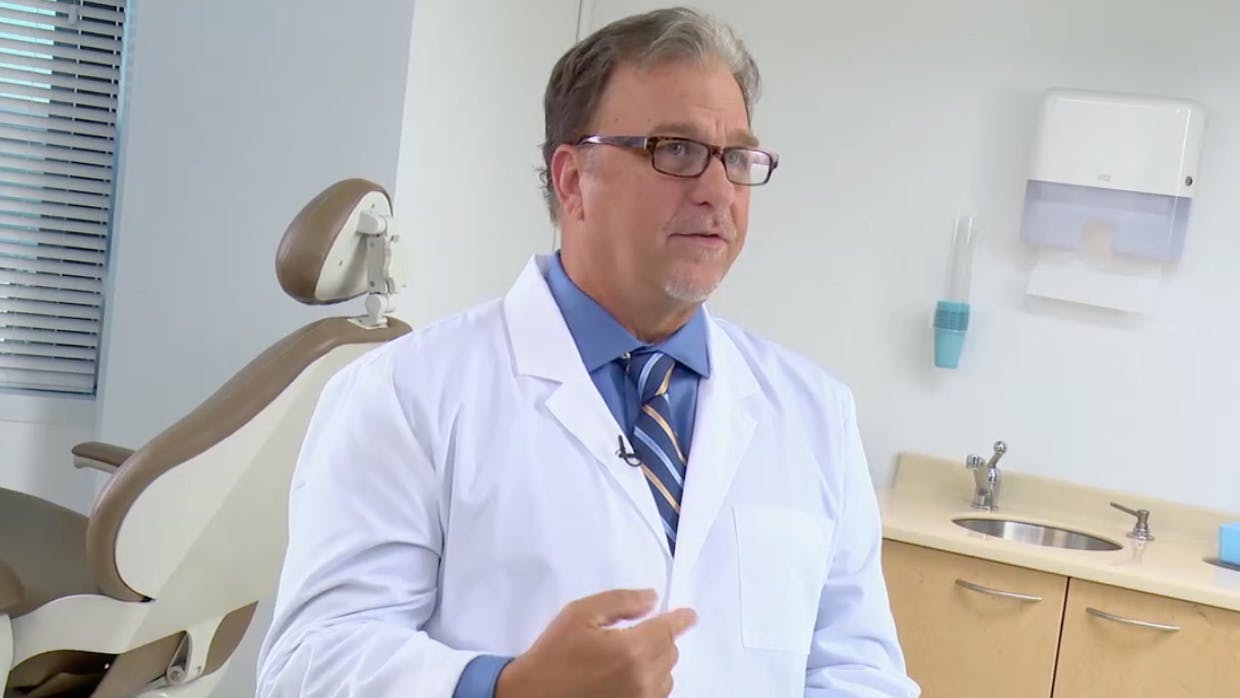 To care for your teeth, we recommend you brush twice daily with a fluoride toothpaste and rinse with a fluoride mouthwash, such as Sensodyne toothpaste and Sensodyne mouthwash, using a Sensodyne toothbrush.
"This toothpaste is wonderful! It definitely reduces sensitivity and also leaves behind fresh smelling/tasting breath."
–Beautybee32, Wasilla, AK