Sensodyne
Repair and Protect
Sensodyne. No.1 dentist recommended brand for sensitive teeth
Sensitivity relief
Long lasting sensitivity protection*
Cavity protection
Fresh taste
Daily repair for sensitive teeth
With twice daily brushing, Sensodyne Repair and Protect toothpaste can actually repair sensitive teeth. Its active ingredient, NovaMin, builds a repairing layer over the vulnerable areas of your teeth and protects them from sensitivity pain. Sensodyne Repair and Protect toothpaste provides effective lasting relief from the twinge of sensitivity and offers everyday cavity protection.
*With twice daily brushing
MEDICINAL INGREDIENTS
Calcium sodium phosphosilicate (NOVAMIN) 5.0% w/w, sodium fluoride (0.2299%w/w) (fluoride 0.104% w/w).
NON-MEDICINAL INGREDIENTS
aroma, carbomer, cocamidopropyl betaine, glycerin, hydrated silica, PEG-8, sodium methyl cocoyl taurate, sodium saccharin, titanium dioxide.
Always follow the label. Adults and children 12 years of age and over. Brush teeth thoroughly (for at least 1 minute), twice daily, preferably after each meal or as directed by a health care practitioner. Spit out and do not swallow. Use no more than 3 times/day.
Do not use if glued carton ends are missing or broken. Store between 15°C – 30°C. Close cap after each use to protect contents from moisture. If more than used for brushing is swallowed, get medical help or contact a Poison Control Centre immediately. As with other toothpastes, if irritation occurs, discontinue use. Sensitive teeth may indicate an underlying problem that needs prompt care, if symptoms persist or worsen see your dentist. Do not use if allergic to any of the ingredients. Keep out of reach of children. Not for use by children under 12 years of age, unless on the advice of a dental professional or physician.
Can This Toothpaste Actually Help Repair Sensitive Teeth?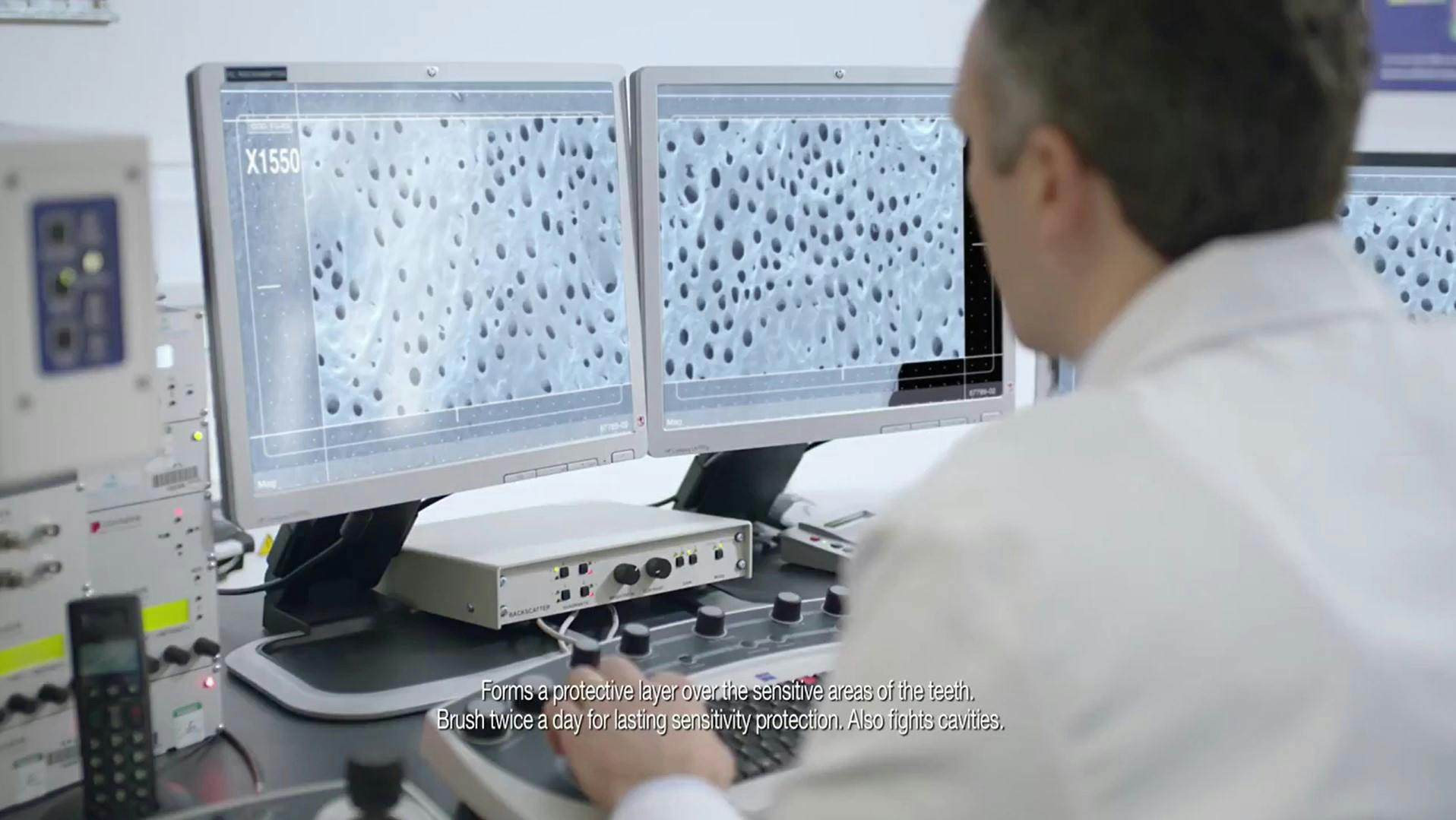 Watch Dr. Gary explain how Sensodyne Repair and Protect helps stop sensitivity in its tracks.
"This sincerely is a product that works. I've been using it for some time now, and before this I would experience the worst sensitivity pain ever! Everything from heat, cold, sweets...my teeth just couldn't handle it…this product is absolutely amazing."
–Aniee, CA